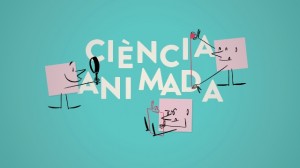 The UB divulga releases the project Animated Science which aims at creating a collection of audiovisual resources to bring children closer to scientific concepts in an amusing way.
The site Animated Science will collect the episodes, as well as related clips and teaching materials.
The project has been developed by the Scientific Culture and Innovation Unit (UCC+i) of the Communication Unit of the University of Barcelona, supported by the Spanish Foundation for Science and Technology (FECYT) – Ministry of Economy and Competitiveness.
More information here