In this session, Joan Mata, professor from the Department of Chemical Engineering of Universitat de Barcelona, speaks about the water cycle, particularly the management o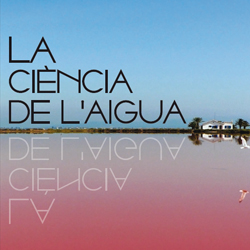 f waste water. He describes how is it generated and how it can be reduced.
The activity is part of the series La ciència de l'aigua (The water science), a project that aims at making a transversal and multidisciplinary analysis of water. The series includes twelve lectures given by Universitat de Barcelona researchers who focus their activity on diverse subject areas, for instance physical geography, ecology, microbiology, history, economics, law, chemical engineering and geochemistry.
Date : 01.07.2014, 18:00 h
Organized by : Scientific Culture and Innovation Unit (UCC+I) and Roca Barcelona Gallery
Location : Roca Barcelona Gallery (Carrer Joan Güell, 211, Barcelona)