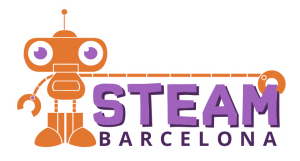 With the slogan "Learn today to solve tomorrow" the Council of Education and Universities of Barcelona City Hall and Fundació Bancaria "la Caixa" in the framework of the Science, Technology and Innovation Festival have organized STEAMBarcelona.
The conference aims to bring together some of the most successful and evaluated projects in the field of research, methodology and, in particular, practice on how STEAM STEM is applied in schools, both in Europe and the USA.
SteamBarcelona will take place on 17 and 18 April 2015 at CosmoCaixa Barcelona.
More information about the program, registration and tickets www.steambarcelona.org